Airbrush tanning is not a science, it's an art...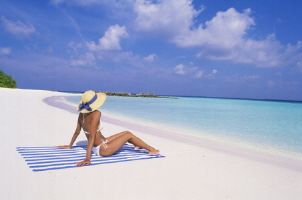 Today the only smart way to tan is a sunfree tan.  A customized all natural spray tan is an amazing alternative to outdoor and sun-bed tanning.  It is safe and healthy...and you will FEEL GREAT!  Our unique product will transform pasty skin into a radiant glow! 
   Our premier cosmeceutical solutions use only the finest botanical ingredients available.  We would not, and never will, spray something on your body that has any harmful chemicals, perfumes, dyes, additives, or artificial colors.  Why would we put something on your body that we wouldn't recommend you put in your body?  With that being said...